About Us
A passion for teaching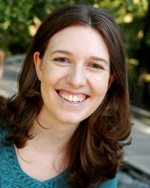 Bay Tree Learning Solutions founder, Anne-Marie Morey, is a Board Certified educational therapist who is passionate about helping children find success and regain self-confidence. While teaching children to master foundational literacy skills, she helps them recognize their own abilities and talents.
Anne-Marie holds a Master's degree in special education from San Francisco State University and is certified by the Association for Educational Therapists. She received her specialized training in educational therapy from the University of California Santa Cruz. She has trained extensively in research-based literacy methods, including Lindamood-Bell® and Orton-Gillingham, and she adapts each program to individual student's needs. As the former clinic manager of the San Mateo Reading Clinic, she has worked with hundreds of struggling students, and her students' successes always delight her.
Anne-Marie has worked with children with a variety of special needs, including dyslexia, dysgraphia, auditory-processing disorders, epilepsy, and ADHD. She enjoys collaborating with other educators, including speech and occupational therapists.
Anne-Marie is a Board Certified member of the Association of Educational Therapists, the Council for Exceptional Children, and the International Dyslexia Association.